OverDMoon Store
Built on a mission to make people feel good about their body and soul, OverDMoon has strived to make a difference in the beauty world. By offering natural, high quality, handcrafted skin and hair care products, OverDMoon has continuously upheld this goal.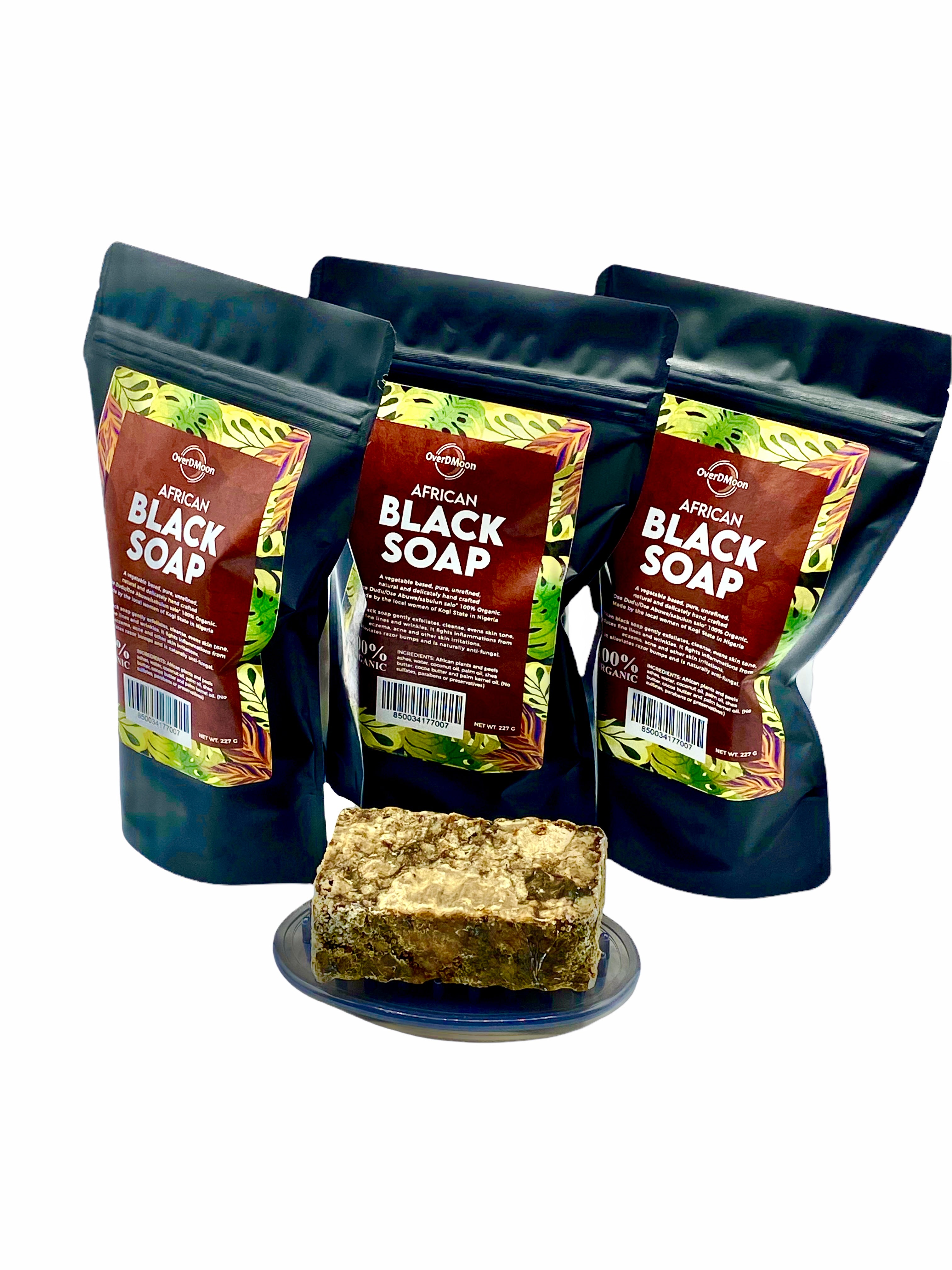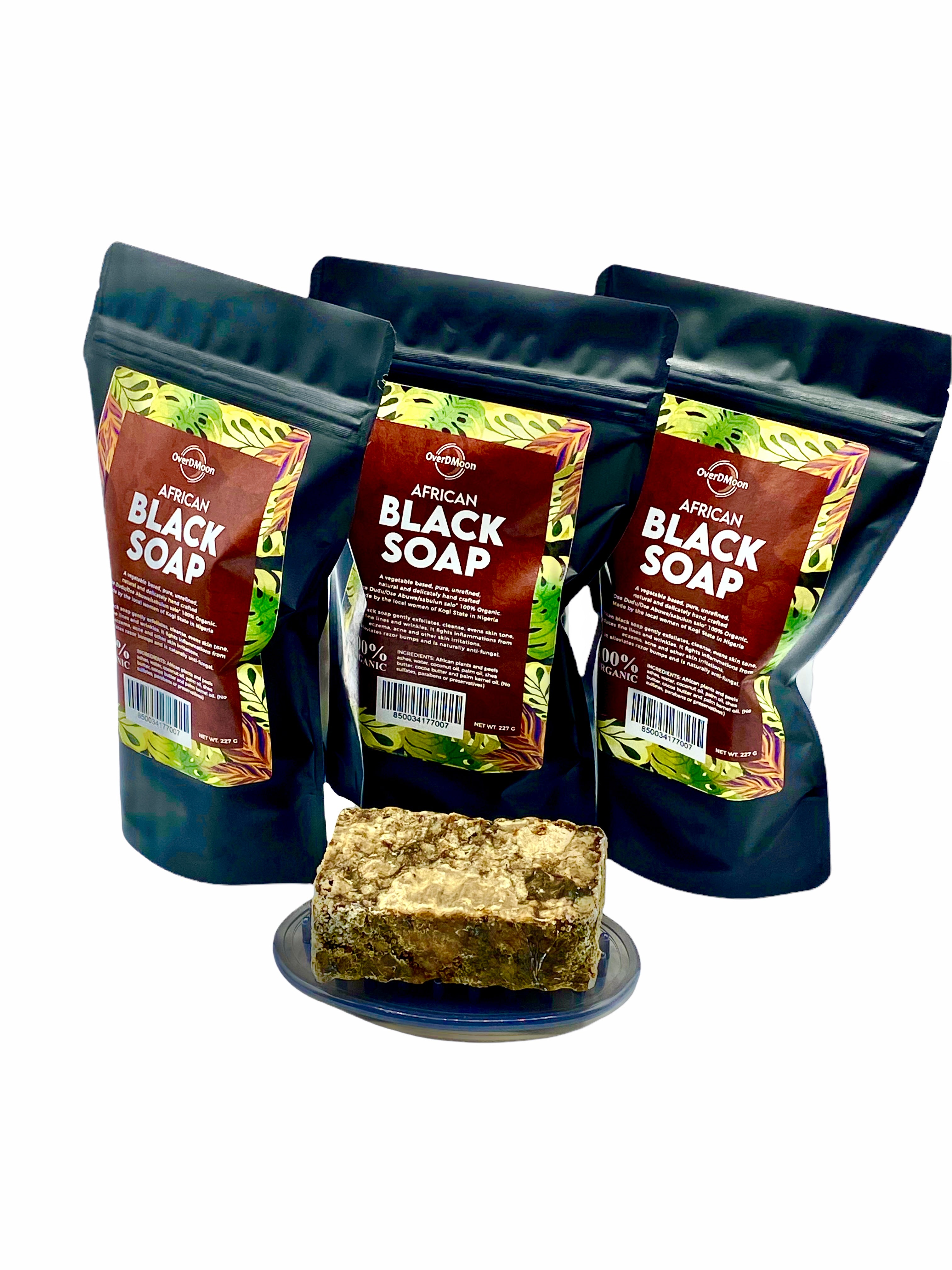 AFRICAN BLACK SOAP
A vegetable based, pure, unrefined, natural and delicately hand crafted "Ose Dudu/Ose Abuwe/sabulun salo"100% Organic Made by the local womwn of Kogi State in nigeria
African black shop gently exfoliates, cleanes, evens skin tone, reduces fine lines and wrinkles. It fights inflammations from eczema, acne and other skin irritations. It alleviates razor bumps and is naturally anti-fungal.

Ingredients: African plants and peels ashes, water,
coconut oil, palm oil, shea butter, cocoa butter and palm kernel oil. (No sulfates, parabens or preservatives)

Shop Now
SHEA BUTTER+
Pure unadulterated and
nourishing shea butter body lotion infused with Eucalyptus essential oil.
Experience a smooth and silky effect with an all-day moisturization. Eucalyptus
essential oil provides a crisp, clean, camphoraceous aroma.

Ingredients: Butyrospermum Parkii Shea Butter, Jojoba Oil, Grapeseed Oil, Olive Oil,
Castor Oil, Sweet Almond Oil, Coconut Oil, Argan Oil,  Aloe Vera Water, Eucalyptus globulus
(Eucalyptus) Oil, Phenonip (preservative), BTMS Emulsifier


Shop Now
Testimonials
"Very fresh, tasty, crunchy and spicy! This is as authentic as you can get!

Moses Anderson
"The jollof rice spice tastes very authentic and delicious. It gives the best color and taste that I have ever had. It tastes much better than jollof rice prepared by professional chefs. Thank you so much for making life easier for me"

Abiodun
There are several adjectives to describe the OverDMoon stores. The most sought after one-stop-shop for different varieties of authentic and natural products, tops the list.

From Spices, Seasonings, Sweetness & Supplements to their newly launched natural beauty line, OverDMoon stores is the right place to be. 
The authentic & exclusive products, shopping experience, great customer service and on-time shipping is worth every penny! You will not be disappointed, but over-the-moon.

Joanna